Institution for Informational Technology, Kragujevac Collection home page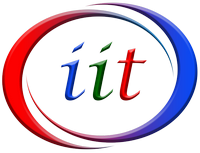 Informational Technology Institution in Kragujevac covers several different fields of scientific studies through the exchange of information technology which covers the Faculty of Science, technical-technological studies, medical studies, biotechnical and social studies. By covering different fields of studies, the Institution creates a collaboration between the research groups of every field mentioned above, and by doing so it provides a better quality in research. As a result of its activities, the Institution provides the possibility of multidisciplinary research and collaboration of different researches. By following all of the latest research trends in modern science, and with the constant growth of computer science along with informational-communicative technology, the main idea of the Institution will be to develop this type of network.
© since 2019 - Institution for Informational Technology, Kragujevac
Collection's Items (Sorted by Submit Date in Descending order): 1 to 2 of 2
| Preview | Issue Date | Title | Author(s) |
| --- | --- | --- | --- |
| | 2021 | New records and remarks on earthworms of the Vojvodina Province (Oligochaeta: Lumbricidae, Criodrilidae) | Sekulić, Jovana; Stojanovic, Mirjana; Trakić, Tanja; Popovic, Filip |
| | 1-Jan-2020 | Thermodynamic and kinetic investigation of antiradical potential of cyanidin | Milenkovic, Dejan; Đorović Jovanović, Jelena; Avdović, Edina; Milanović, Žiko; Antonijević, Marko |
Collection's Items (Sorted by Submit Date in Descending order): 1 to 2 of 2
Scientific research of the Institution is focused on fundamental, applied research and basic focused research. It covers research programs in the fields of technological development, programs for knowledge transfer, and the stimulative use of scientific research results.